GHAATIYA ENTERTAINMENT PRESENTS
AN IC 100TH CC BASH SPECIAL
IC'S 10 MOST SHOCKING MOMENTS!
The following program contains brain cell destroying matter and mature subject matter and is suitable for adults only.
If you have a weak constitution or are easily offended by frank language, and ghaatiya humor, please do not continue.
This program is meant to offend each and every one of you, so that you never come back, and we don't have to hold these bashes anymore.
The following content is purely real and contains no fictitious material or coincidents. Any resemblance to real events or people are purely intentional and all Incognito Critics bare the liability of the defamation of a living or dead person.
VIEWER DISCRETION IS NOT ADVISED.
Shocking Moment # 10
The Exile of Yamraaj

Zainab Yamraaj is most commonly known as the resident web slinger, gangster, and vaishya of IC, and all around IF. Early in the year, she was diagnosed with a severe and incurable disease referred to as ZDS (Zaalim Darinda Sclerosis) which caused her to cheer phar everything in her way.

Known to battle the demons of stupidity and notorious amongst the DEV Team, Zainab not only dominated the hearts of the cynical beings, but ruled the entirety of IF.

However, IF and particularly IC, experienced a tsunami when it was learned that the Yammy himself was exiled from IF.

Just days after the news came that Vijay bhaiya was getting hitched, his biggest pankhi, Yammy ji, began VJ's wedding preparations, by organizing hot, steamy itemnumbers and even planning his suhaag raat. However, Vijay did not appreciate Zainab's efforts, and in a hasty decision, exiled her from IF.

The news rocked IF; riots broke, petitions were organized, and Gober was slung at the DEV Team.

'V r so glad dis deeci shun wz made' recalls Prakash, the head of The International Babes Community. 'Dat fat pumkin tortered me to da point vere i became so
strees dat my oranges began to sag. my dahlin ksg doesnt like saggy oranges'

Caro was apparently so shocked, that she was hospitalized. It was later determined that her hospitalization was due to the extreme constipation she suffered whilewatching her handsome hunk, Samrat, on screen.

The entirety of IC held rallies to help bring Yammy back. 'IF KA RAM NAM SATEY HAI' chanted the Critics.

In a shocking turn of events, Vijay's car was lit on fire, and Jayshree bhabi was kidnapped by the gunda mawalis of IC, Shabnam and Sabrina. The two notorious ladies
reportedly tortured Jayshree by forcing her to watch KSG's JDJ performances.

After much emotional blackmailing, threats, and suparis, Zainab was finally released and welcomed back into IC.

Following in her footsteps, her other half, Roxthefox, was also exiled from IF from 12 hours. Shockingly, no one had noticed.





Shocking Moment # 9

All Quiet on the IC Front



Although IC is notorious for promoting hatred and deemed as a dangerous cult, it has survived through its darkest of times. However, ICians were shocked when they discovered that they were homeless, and that the CC that once nortured their vaishyapaan ceased to exist.

IC's first bash ever held, the IC 30th CC bash, was a grand success. However, the success was short lived. During the bash, two notorious critics, namely Zainab and Sidra, had organized a hilarious, yet defaming skit pertaining to the babes. What the Critics did not know was that, the Babes were silently watching them....

Completely immune to the fact that the stalkers lurked near, the ICians went on to celebrate the bash. However, what happened the next morning, not only shocked Critics, but put them in mourning for the next two days.

The Incognito Critics Chat Club was officially closed.

In an impulsive move, and in true RV style, Mits climbed over to the dushman territory, and slapped one of the babes. 'Koi humarey Royal CC ko haat lagye, yeh humse bardasht nahi hoga'

The two day lock down forced the Critics onto the streets and In a move of extreme betrayal, many Critics, whom we won't name (but will merely hint to by saying that he is a male, who loves Shilpa Anand, lives in India, named after a famous dyslexic character, and has a secret affair with Rox the fox and Sabrina) looked for shelter in other CC's.

However, after many negotiations, and all hopes lost, the CC was revived by Ambrosia. It was later revealed that resident vampire, Aisha, had to don a Rob Pattison outfit for the said mod, and pretend to bite her in the most kinky way possible.

Although IC has enjoyed it's numerous CC's with little resistance, it's future looks dim as more darindas continue to flock the CC.




IC Shocking Moment # 8
The Curse of The Resident Critic




The residents of IC befell a deadly curse, which victimized two critics.

During the previous two IC bashes, any member who was voted as the 'Resident Critic' at the Incognito Critics Awards became victim to a horrible curse, whereby they disappeared from the face of IC.

Shortly after his win for the Resident Critic title, Sayeed disappeared from IC, and returned months later with Jadooni. However, it was Sonia's disappearance after
winning the title for Resident Critic that shocked the entirety of IC.

Sonia was regularly seen camping outside Incognito Ville, with her boria and bister, and even haunted IC in her dreams. However, after her win, she was never discovered in IC again. Her disappearance caused a huge hoopla in IC, and interrogations were carried out.

Tantric Neeta confirmed that there was indeed a deadly curse placed upon the resident critic, which compelled them to leave. She concluded that the curse was put upon by the demons of stupidity, known as the K babes, and performed several Pooja's to berid the curse, as well as offered the K babes bananas, oranges, apples and Gober as offering. When Tantric Neeta's vastru Shastru showed no results, Critics began speculating about Sonia's disappearance.

'I tink Shilpa is protectin Sonia in her stoomakk fat' speculated the resident drunkard, Simi. 'Dat or i tink i axeydentally killed her wiv ma shoet pinky'

' I have contemplated over the sheer fact in the darkest hours of the dusk, but have not reached an indefinete conclusion as to which vortex she has been sucked into' commented
Nimmi.

Reverend Rox, a close friend of Sonia's, who also performed several psychological consulations for Sonia, revealed Sonia to be very 'disturbed and traumatic.' 'She
occassionaly spoke about transforming into Billy' recalls Rox. 'I believe God's left hand was at play in Sonia's disappearance. I had warned her that if she didn't quit watching CMG, she would not be able to escape the wrath of Kanha'.

After much speculation, Critics hired Detective Mannu to find the remains of Sonia. Mannu's investigations revealed a shocking discovery. Shortly after Sonia's Resident
Critic win, Reverend Rox had performed an exorcism on Sonia. When Mannu interrogated Reverend Rox regarding the exorcism, in a shocking turn of events, Rox terrorized
Mannu by dragging her around with a bike chain, along with the Shaitan Trio of Triple R. Mannu was forced to resign the case, and Critics took it upon themselves
to discover Sonia.

Famed Tellywood actor Mayank Anand was questioned about the whereabouts of Sonia, and revealed that she had left him for her beau, Karan. He went on to write about Soina as the other woman in his debutant book.

However, close friend Caro reveals that Sonia is still around, but busy with baseball. 'Right now, she's trying to make it to the homerun base with Karu'

Although rumors reported that Sonia may return for the 100th CC bash, her sudden disappearance continues to instill shock and horror within the hearts of the Critics.
IC Shocking Moment # 7
The Haunting of Jahluka
The inhabitants of IC experienced paranormal activity of their own, when they were visited by an evil and negative entity, named Jahluka.

A former resident of IC, Jahluka was exiled from Incognitoville in the early days of IC.

'No one really liked her. She kept forcing us to watch KaSu scenes, and we wanted her to get lost. We have no idea what happened to her' recalls Simi.

'I think Neha killed her' speculates Riya.

However, it was not long before a few Critics were haunted by the ghost of Jahluka. It was a silent night... not a sound was heard, not a murmur nor a word.

'Only Sayeed and Simi were in IC at the moment' claimed famed demonologist, Roxthefox. As the night dawned, Simi saw a shadow appear outside her window. At first, she thought it was Shahid and Riya's lovechild, but upon a closer view, she discovered that Jahluka's ghost was banging on her window.

'Chaliya dekh chaliya dekh' chanted Jahluka. A terrified Simi called upon Kanha to save her, but he was too busy solving Radhika's problems. Jahluka broke the window, grabbed Simi by the neck, and dangled her from the balcony.



She terrorized the rest of the critics, as she dangled Simi from the balcony, chanting in her Indo/fake American accent 'Challiya Challiya Challiya... RAAT KA NASHA BAAKI HAI'

'PLEASE NO, DON'T TAKE ME. I HAVE TWO MASOOM CRITICS...TAKE THEM' pleaded Simi. Jahluka followed Simi's plead, and terrorized masoom critic Mahi and forced her into Raat Ka Nasha.


Mahi was never seen after the incident. Some say that Sukriti swallowed her head, while others claim that she turned into a pile of Maggie noodles (which was later eaten by Ankit).





Famed ICians, Sayeed and Huma, have been IC's darling couple since it's early days. The two met love birds met in IC, and it was during the 9th CC fiasco, that sparks went flying.
When asked how the two met, Huma adjusted her e-dupatta, and coyly replied 'Ankh marey, oh Sayeed baba ankh marey. Dil darkhaye...beech IC main PM woh mujh ko karey, or kar ke isharey. Oh Sayeed baba ankh marey'

Lowe blossomed and the two became the hit-fit jodi of IC. They sang songs; they chased each other in gardens, and they even drank coffee out of one cup.

However, kissi ki kaali nazar lag gayi, and the romance took an unexpected turn. It was the glorious night of the 50th CC bash, and Huma had sent Sayeed a note, to meet her in the room upstairs. It was reported that Sayeed

rushed to a secret room upstairs, to meet his lady love. He encountered the object of his affections-- her face turned back with her kaali kaali zulfein waving in the air. He held Huma in his bahein, and whispered in her eard,
'Itni shiddad ko tumko pane ki kosish, ki har zaalim critic ne humko juda karne ki kosish ki hai.'

Sayeed pulled Huma closer, and whispered 'Aur paas....aur paas...aur paas... aur paas' until Huma interrupted him abrubtly. 'Sayeed, if I come any more paas, I think I may pass out due to your rotten breath' ...

The earth shook; skies thundered; Zeus thunderbolted as Huma turned, and revealed herself to Sayeed. It was not his lady love, but instead, Huma #2!! Huma discovered the two and collapsed 'MAIN LUT GAYI, BARBAD HO GAYI. HAI BHAGWAN'

Soon after the incident, Sayeed fled the CC, and Huma withdrew to herself. Shortly after the Aur Paas fiasco, Huma #2's gave birth to her najaiz aulad. ICians labelled Huma #2 as a homewrecker, and threw tamatar, aloo, and in one instance, KSG's parachute pants at Huma.


Sayeed returned to IC from his self imposed exile, months later. However, ICians noticed Sayeed acting strangely. For starters, his skin seemed more greener than usual, he had a claw for a hand, and a UFO for a car.

Rumors have it that Huma tried to rekindle the old flame, however, upon encountering Sayeed's strange behaviour, she called it quits. She is now rumored to be in a relationship with Huma #2's son, Ankit, for revenge purposes.





Shocking Moment # 5
Simi's Drug Bust!
Famed shoet hand professor, Simi Samba has been touted as IC's resident scandal girl. Her list of scandals surpass Rakhi Sawant's list of surgeries. However, it was her overdose on BL's that shocked the entirety of IC.

'She haz had a tuff lyfe. She all wayz god thokarz in pyaar' recalls Simi's close friend and student, Aisha.


Simi's decline began shortly after her divorce with Riya, who had left Simi for Roxy and RV. After the much talked about couple RIMI parted ways due to the triple RV train, Simi lost all hope and support. Her appearance at the 50th CC bash shocked and mortified all the critics.

Not only did she show up to the bash drunk, but she didn't bother wearing an underwear, flashed the paparazzzi, and passed out.

'I have never seen such a disgusting thing in my life' Ishan told Ramsha, famed reporter of IC.

'But IShan, didn't you have a fling with simi in the early days of IC?'. Ishan pulled out a knife on Ramsha, and slit her throat, but that's another story.

With the over supply of booze and BL's, she fell prey to the fast life, and sang everyday, 'My BL shop brings all the boys to my house.'

With the booze and party hard attitude, she was able to meet a man known named Shak and it was rumored that Simi had started to wear rosy lipstick even to trap him, however, Shak was a well known playa involved with a British mate.

She continued to send death threats to Rixy, and even attempted to Chiggy Wiggy with Kully, liken thokrein hi thokrein mili! It was reported that the bullies of IC, Triple R, wrapped
Simi in a bikechain, and dragged her around the galli's of IC. Simi was heartbroken
and indulged into drugs. She was found unconscious on the basement floor, with a fist full of BL's and Iqbal Khan tattooed all over her body.

'She wood over dos on BL's everee day n pas out. 1nce it got so bed dat v had 2 kawl da dev teem. ' recalls Aisha. 'shee had vite thing bubbling frm her mouth n i had 2 presss da returd button'

Simi was taken into custody by IC's Dev Team, and charged on the grounds of drugging minor Critics, and surpassing Rakesh in the department of shoet hand.

While in ICDT's custody, Simi attacked the head of ICDT, Shabnam, and bit off her ear. ''Dis cold blood is groceeeeeeee.....how does rob dreenk blood? Mebbe i shuld lern vampirism from Aisha'.

Simi was taken into Rehab in September, and we are confident that she will recover soon. However, her recovery will significantly reduce the TRP's of our CC, therefore, Shabnam continues to mix BL's in her medicines.





Shocking Moment # 4
Luv Side Story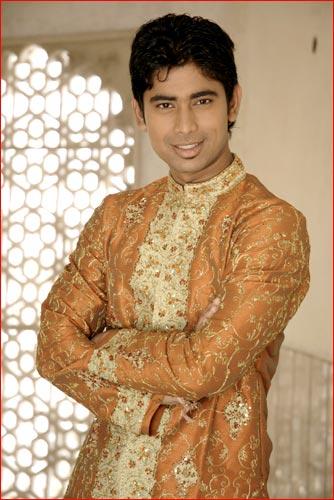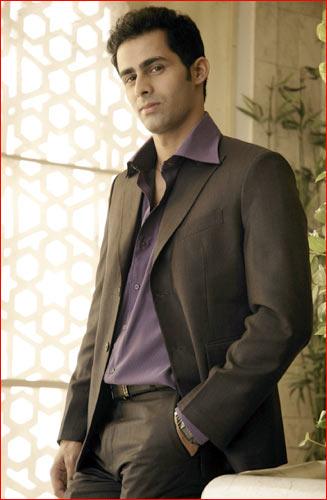 Rakhi Sawant claims to be a Messiah, whose soul is inhabited by Jesus C. She preaches about her sole mission on this planet is to spread love and to unite all, however, she unknowingly caused a rift between ICians through her show. In early July, Critics gathered to laugh at Rakhi and mock her show, however, two contestants on her show, namely Luv and ManMohan, caused a rift between ICians.

Soon, IC was divided into two groups-- Team Luv, and TeamManMohan. At first, the two groups only advocated their idols, and began to form their own religions by recruiting other ICians in their respective groups. However, the war became personal after Caro, a member of Team Luv, attempted to poison Kully, an advocate of Team Manmohan.

'Dumbmohanians don't deserve to live' stated Caro after her controversial move to assasinate Kully. However, further investigations revealed that Kully was not the only victim of Team Luv's vindictive agenda. The cult had planned to diminish all Dumbmohians. 'Ise pehle ke Dumbmohan cha jaye, uska kaam tamam karna parhe ga.' claimed Caro.

Team Manmohan replied to the assassination attempt by defaming Team Luv's main leader, Roxthefox. Team Manmohan's two leading members, Kully and Nimmi, had retrieved a PM between Soha and IC's Casanova, Ishan, and had doctored the evidence to make it seemingly explicit and intimate in nature. Soha was reportedly in shambles when the PM was leaked to the rest of the Critics, and filed a lawsuit against Team DumbMohan.

'I did not have any relationship with that man. This is an attempt to butcher my
character. MEDIA KO BULAO, MEDIA KO BULAO'

The two groups reportedly sent each other countless threats via PM, and secretly reported their rival group. However, after much scandal and controversy between the two parties, a ceasefire was reached when it was announced that both Teammates idol had lost the show, and that the Cookiemonster had won.

Although the two warring factions enjoy peaceful co-existence today, no one can deny that their scandalous and controversial acts shocked IC.





Shocking Moment # 3
In the Mood for Fraud

The ever so innocent and angelic Chandni, recently lost her WL vurgeeeeenity to a huge scandal that not only shook IC, but rocked the entirety of IF.

Chandni recently launched a law suit against an infamous authority figure on IF, due to the release of Chandni's personal and confidential information. Chandni was reportedly shocked
and mortified after the incident, and encountered a few stalkers in her vicinity.

'Her life collapsed' told her close friend, Sonia. 'She was terrified and withdrew herself.'

'I kept receiving private calls, and no one on the other end said anything. Then, one day, I saw a strange car parked outside my house for hours. It had an antenna on it, and a picture of Atul Joshi from CMG.'

Chandni became terrified, and didn't step out of her house for weeks. She finally decided to contact the police. When the police was unable to help, Chandni decided to
take actions into her own hand and contact the Commissioner of ICDT-- Ankit.

Ankit had informed her that her case was weak, and would not earn her the fruits she was expecting. However, she gave some rishwad to Ankit, and threatened to release explicit photos of him and Shak, after which he agreed to fight her case.

Chandni's case gathered momentum, and soon, she had the support of the entire community of IF. However, IFians, and ICians alike, were shocked and appalled when they learned
that Chandni had doctored the evidence in her favor.

'I never sawed this coming' stated Ramsha in an interview shortly after.

Inspector Ania worked closely with IF's forensic team to investigate the pseudo evidence. 'It gals me to say this, but we have been deceived. The evidence is farse. I have lost hope in humanity.'

Chandni not only faced humiliation for her controversial act, but she was arrested and put on probation. She spent 24 hours in a lock up, and even befriended a hoboerotic, toothless, harmonic playing man who oddly resembled Karan Singh Gober. However, Chandni was finally released on bail by a close friend, Kavya.

'She was in a really bad state. She had grown a unibrow and a mustache and wreaked of alcohol' recalled Kavya.

Although Chandni won her lawsuit against the higher authority, her manipulation of evidence created an ever lasting scandal on If.
Shocking Moment # 2
Shakback Mountain




After the end of SiShak's (Simi + Shak) high profile relationship, Ankit also called it quits with Zainab.... 'We just didn't get along' explained Ankit in an interview shortly after the unexpected seperation.

'Was it because you two were very differnet people, on a different path?' inquired IC's famed reporter, Miloni.

'No, we were actually very similar. We are both man inside, but she wanted a grayjewate. I can't even write an essay' responded Ankit.

Simi was also reportedly devasted and indulged into a downward spiral, and became an alocholic. 'I even wore raaad lipstuck for him'

As if the end of these two high profile romances weren't shocking enough for the Critics to digest, just weeks later, Critics were moritified when they learned that not only were Ankit and Shaks in a relationship, but they were both discovered in the bathroom together, engaged in a tete-a-tete.

'I heard noises inside, and one of the boys was singing 'My dil goes Mmmmmmmmmmmmmm' under intense pressure' recalled Mitsy. After great shudders, Mitsy contains herself to
recall the horrific events she experienced when she discovered four feets in one stall in the gentlemen's resting area. She tiptoed her way across the bathroom and heard passionaite whispers. 'Your eyes are blue as the toilet bowl water that I can dive in them.' Mitsy recalls hearing giggles and the two men playfully teasing each other... 'Pehle aap'..'Nahi, pehle aap'.

What came next is censored in most movies, and forbidden in all countries.

The incident caused shockwaves in IC, and in particular, with Ankit's mother, Huma # 2. 'NAHIIIIIIIIIIIII...MERA BETA GAY HAI'

*Cue Music*

Maa da dikra bigar gaya
Maa da dikra bigar gaya
Munda sada
GAY
GAY
GAY
GAY
GAY

Ankit attempted to justify himself to his mother, but no avail. 'Liken Mama, we were just making aloo puri's. Besides, how could I resist his lucious lips?'

Shak chose not to comment on the incident, and instead stated 'Love is a force of nature.'

Many Incognitos became suspicious, following the inaguration of an all male CC-band of brothers. The question remains, what sort of band do these brothers share?






Shocking Moment # 1
Attack of the Trolls

The town of Incognito was shaken with terror one August morning, as war was waged by a group of noobs, known as the Bread Pakora babes.

The Bread Pakora haven lay dormant for months, until one day, the darinda inside of infamous IC citizens, Monica and Shabnam, was aroused, and the two ventured into Punji's land. The two ladies donned 3924 gallons of eyeliner, and punched themselves in the lips repeatedly to camaflouge with the locals.

However, both ladies were discovered to be impostors, and were taken into the haven as prisoners of war.

IC was mortified.

IC released its own defense army to rescue the two Critics. Commander Riya, Chief of Staff Zainab, Captain Sanya, and Commorad Sabrina traveled to the war zone to rescue the critics. While all critics returned home unharmed, they unintentionally invited a slew of intruders, who waged war on Incognitoville.

For the next 3 days, IC was terrorized by the Jhakaas babes, and experienced immense bloodshed. Punji-Bombs were dropped, e-tears were shed, and chaos ensued.

'Houston, we have a problem. The trolls have invaded'-- Aisha, the chief of the second Battalion warned the Critics.

Foreign policy delegate, Nimmi, tried to contain the invaders using diplomacy. However, all hope was lost as Hurricane Hiten made landfall.

However, it wasn't until the initiators of the war, Shabnam and Monica, employed the Ghandian approach to containment, that the intruders left.

'We simply ignored them and resumed our daily activities' recalls Monica. 'I mean yeah, it was hard to analyze Mayank Sharma's flab belly or KSG's sperm head when bombs were being dropped left, right and center, but we managed'

Although all is quiet on the IC front, the attack of the trolls not only terrorized and shocked the critics, but mortified all critics from ever venturing into No Critics Land.


Credit : roxthefox (I-F)